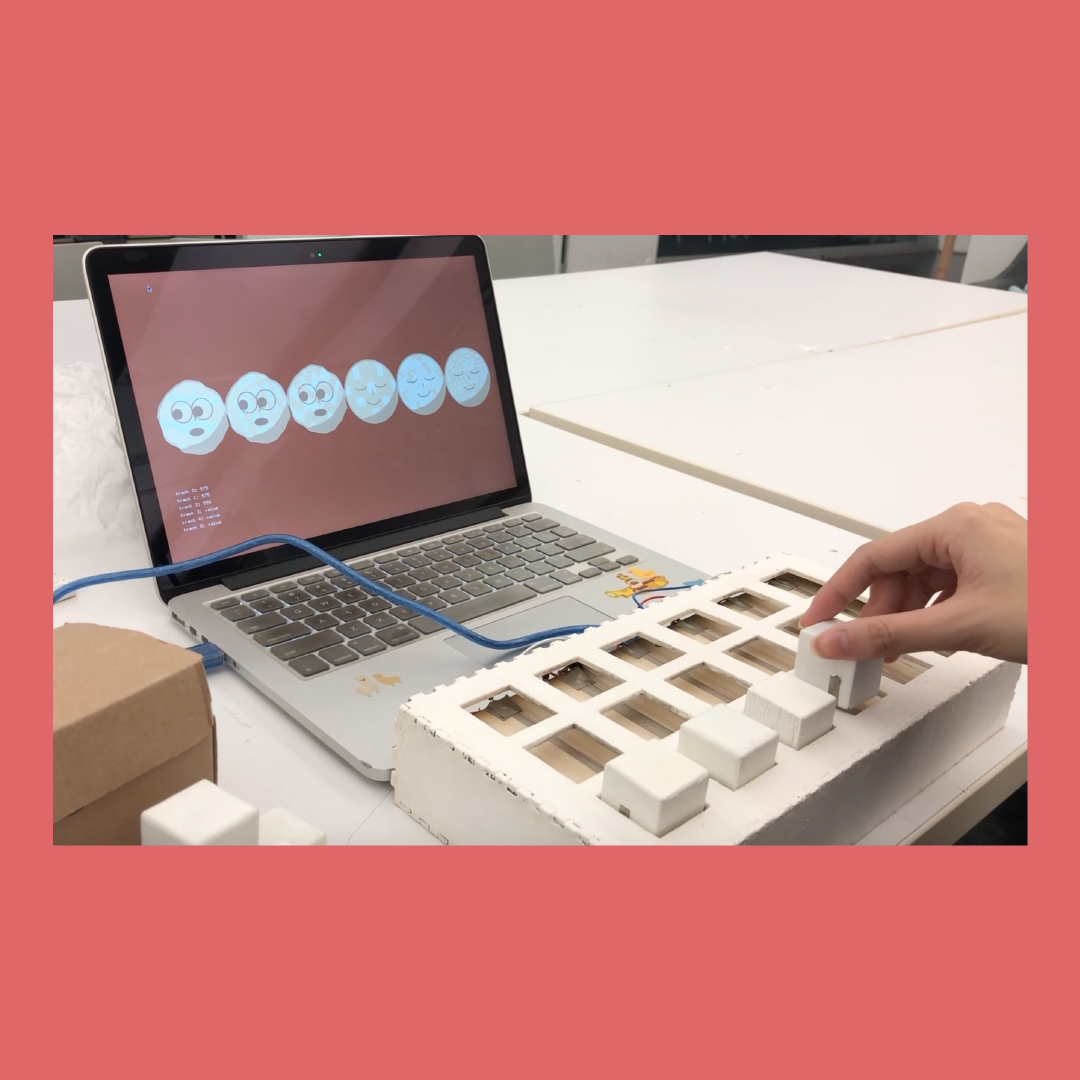 Overview
TOFU is a musical toy and mobile application that explores playful ways of sound composition. The toy consists of sound TOFU blocks that can trigger different sounds and adjust the speed of the sounds. I collaborated with
Qinglin Wang
, who designed the mobile interface and helped with fabricating the toy prototype.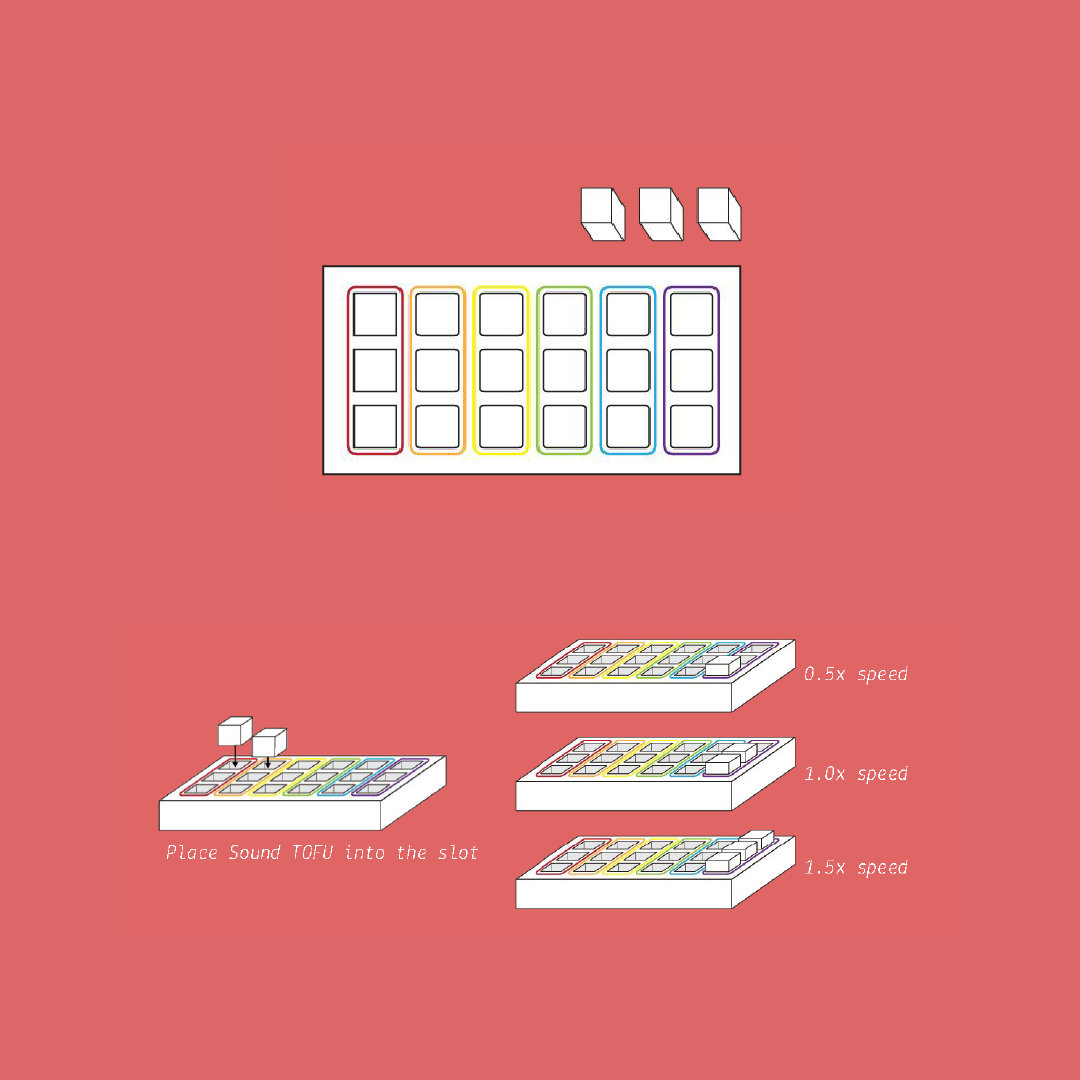 Toy Components and Interactions
The toy contains 18 Sound TOFUs, which are blocks that control the playback speed of sounds. They can be placed in 6 different tracks with different sound samples. Each row of the tracks represents different rates of speed of the sounds.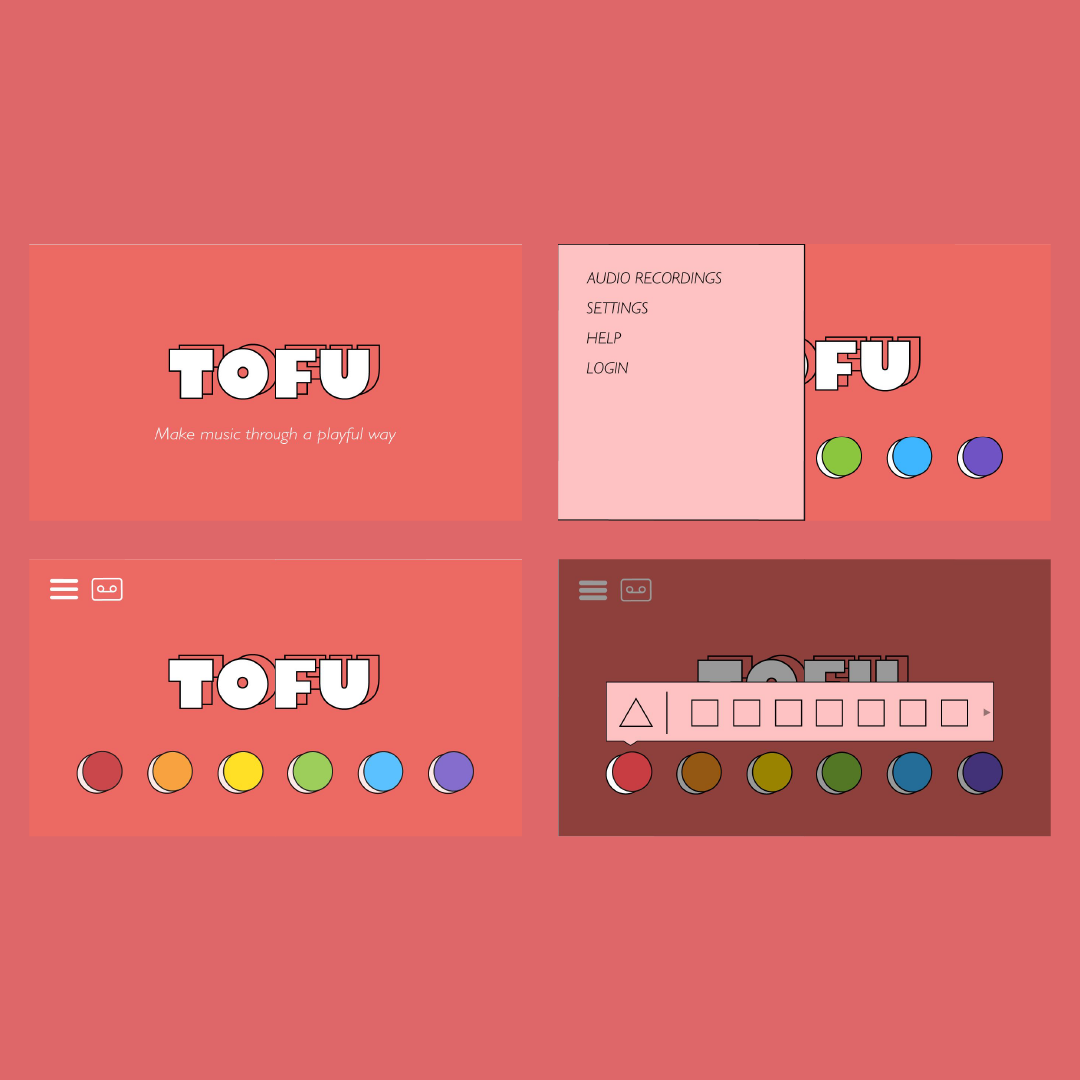 Mobile App Design
The mobile application is designed to record compositions of the toy. Users can also customize their toys with their own sound samples by changing sources in the app.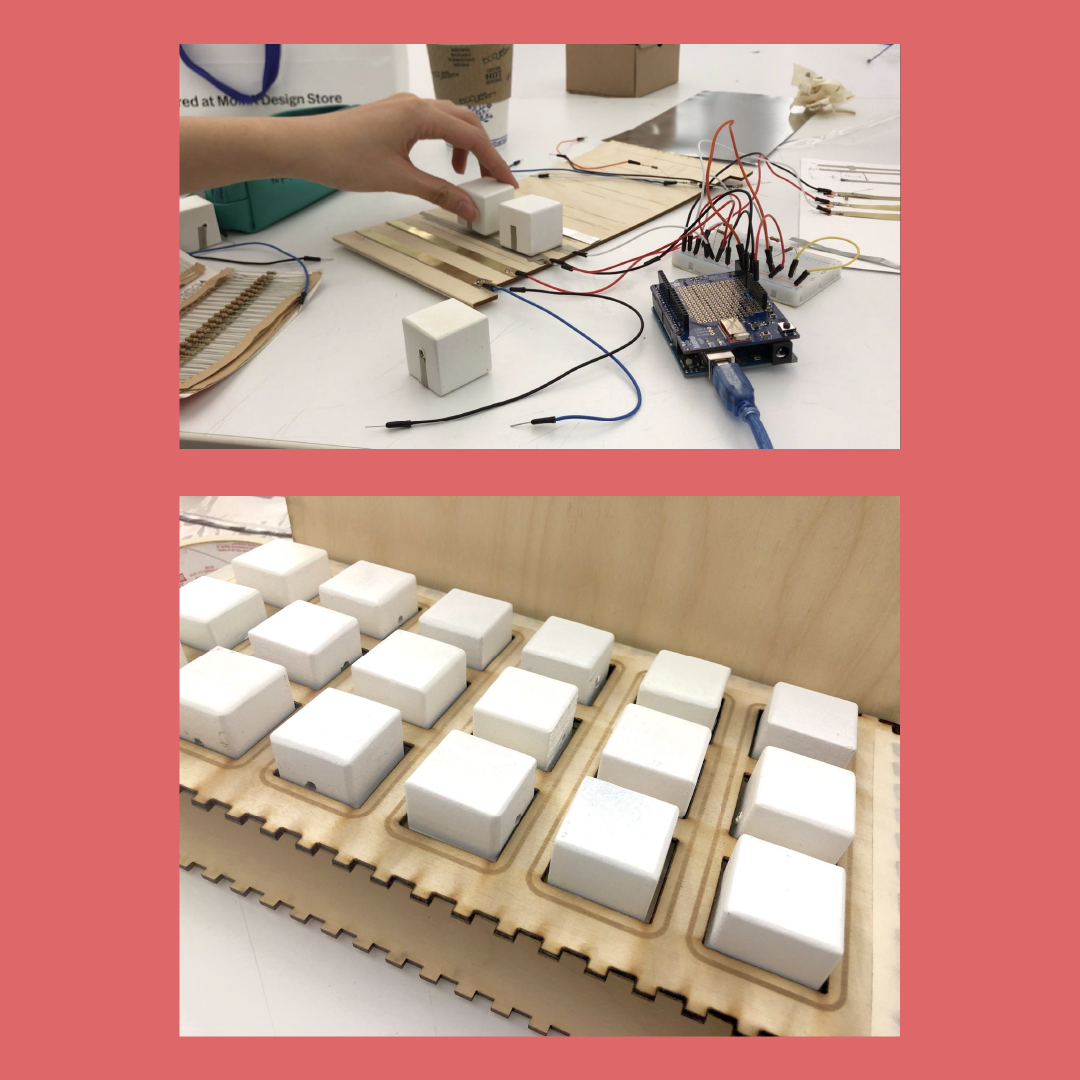 Fabrication and Development
We built the prototype with laser-cut plywood and wood blocks. We used Arduino Uno and OpenFrameworks for hardware and screen display development.
Team Members
Yanwen Dong - hardware & software development, sound effects, fabrication
Qinglin Wang - hardware & software support, mobile app design, fabrication