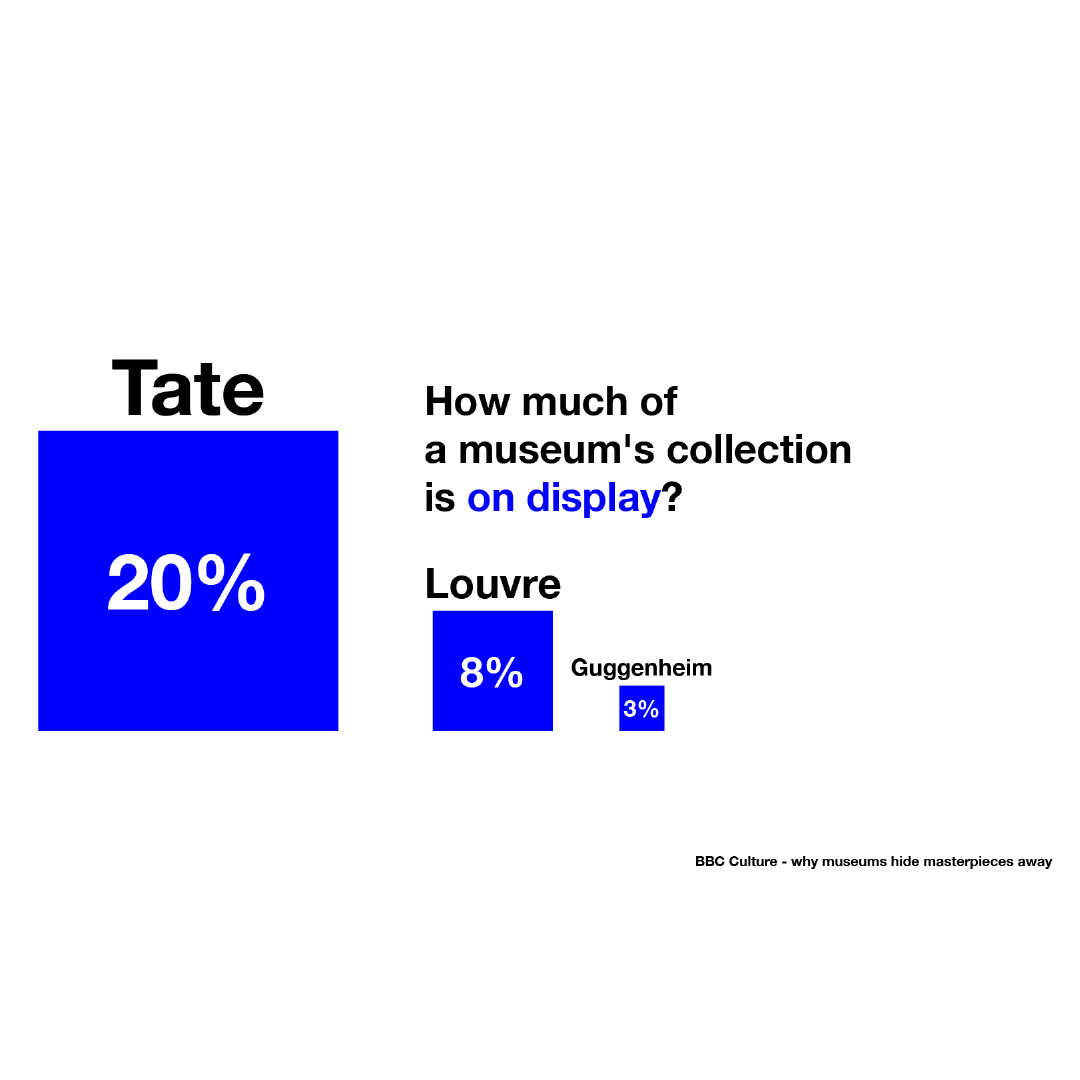 Observation
How much of a museum's collection is on display?
All kinds of aspects from curatorial narrative, limited physical spaces, to condition of the artworks, all restrain the amount of artworks that can be shown in a museum space.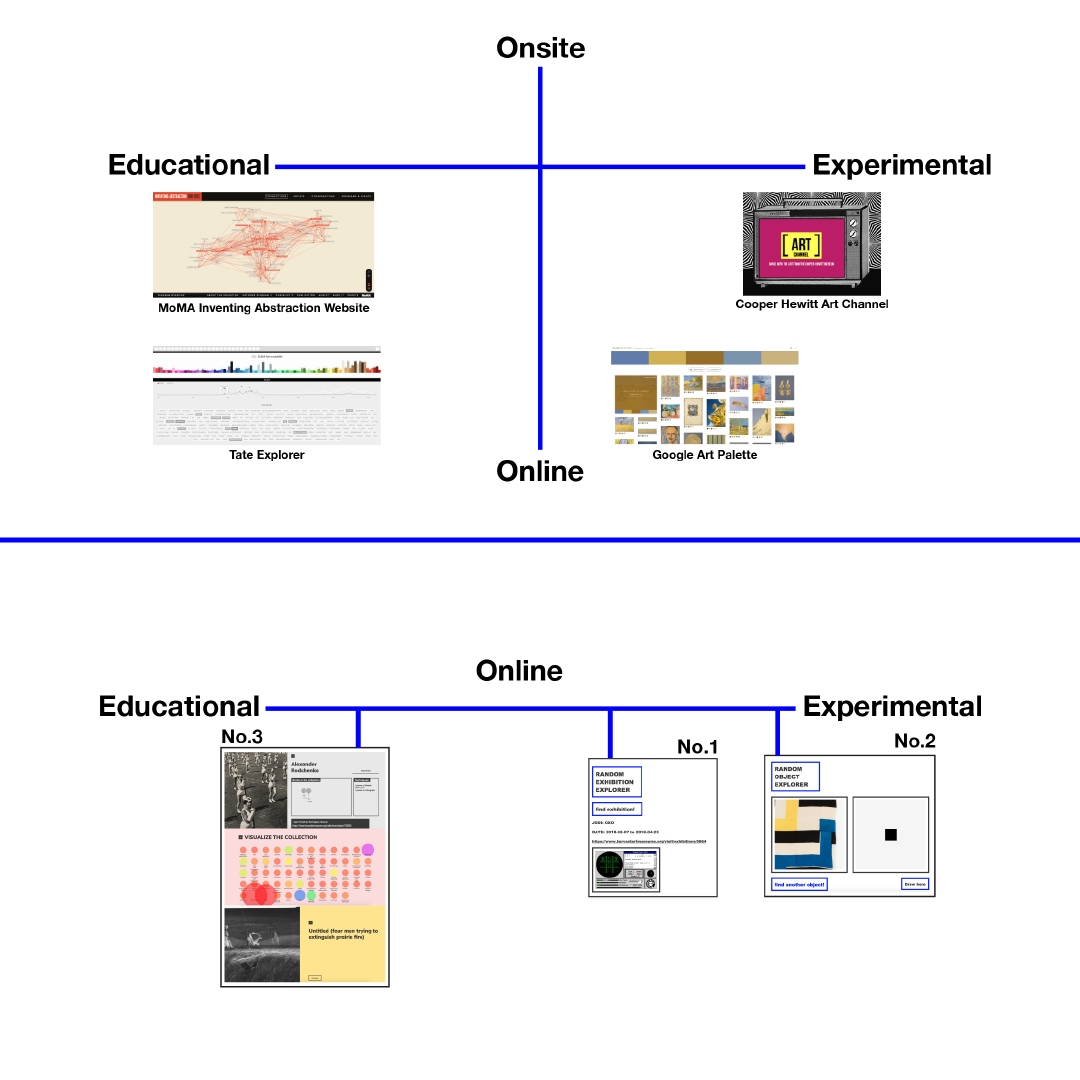 Precedents & My Experiments
Museums are also aware of the issue, and trying to address it through digital methods. 
While oftentimes museums and institutions hold large amounts of data that is well documented and organized, the data is presented in limited methods to the major part of the visitors.
So, how can museums and institutions make their collection more accessible to their visitors? I decided to create a series of interactive websites under two directions: educational and experimental.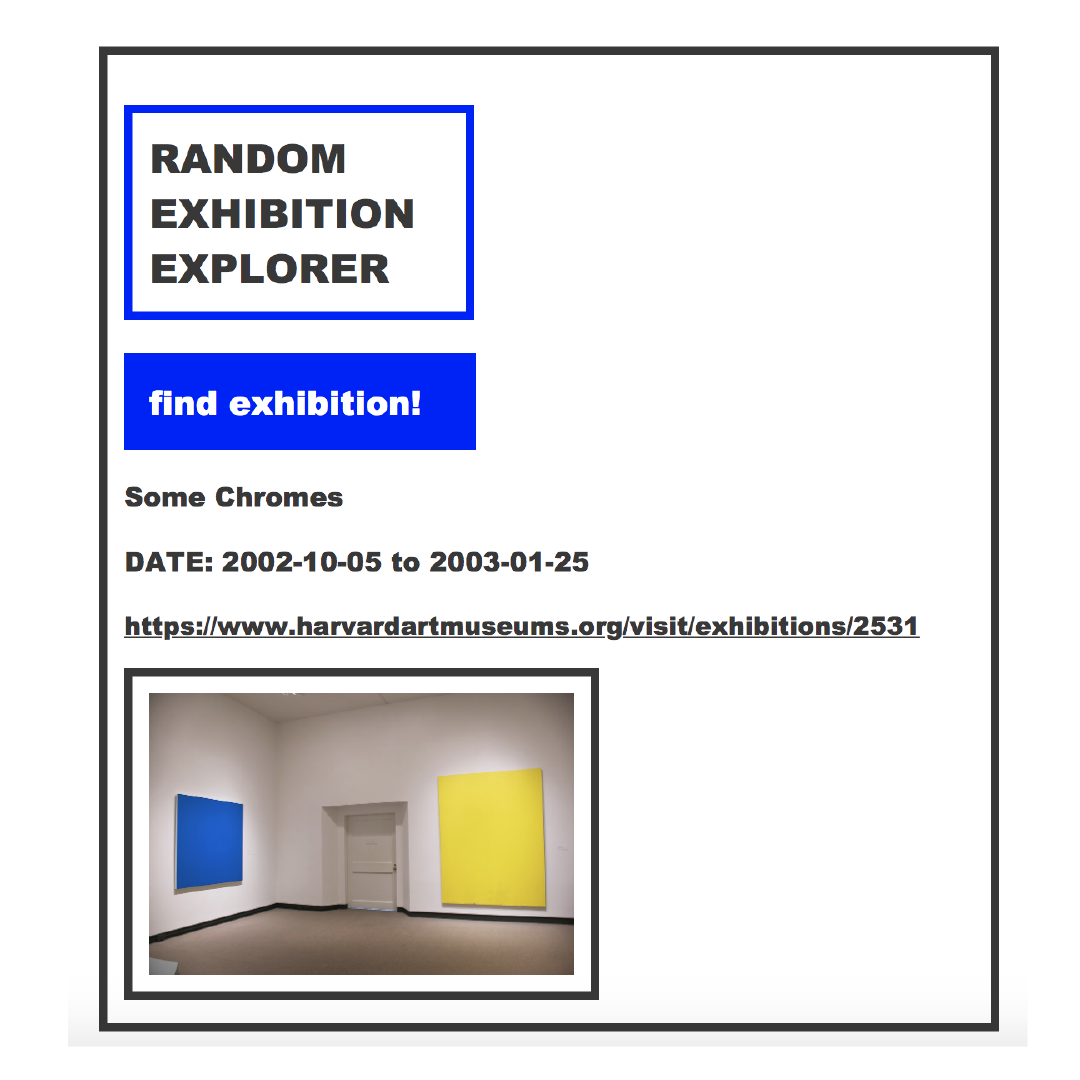 Experiment 1
Using the Harvard Arts Museum API, my
first experiment
allows users to browse past collections randomly.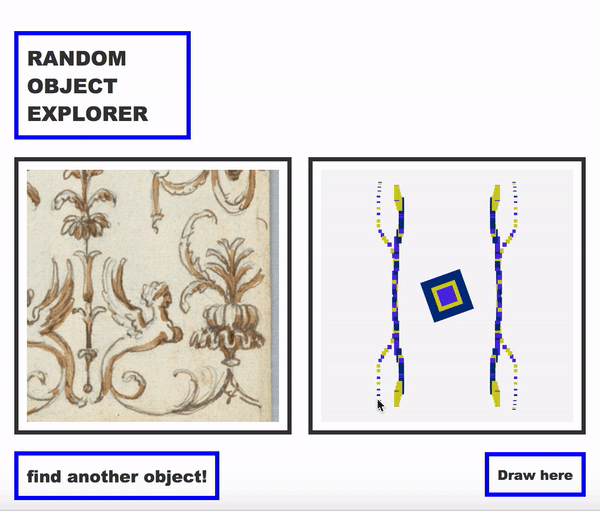 Experiment 2
I used the Cooper Hewitt API for my second experiment. It encourages exploration and creation besides educational purposes through juxtaposing artworks with user's own drawings.
Experiment 3
With the visualizations, users can see artworks by specific artists listed on a timeline, and learn about what types and medium of artworks are collected by the museum.
Further Development
The production time of each piece took around 1 to 2 weeks. For my next steps I will continue to look into both educational and experimental ways, with data visualization and audience engagement through online platforms. 
The issue itself is also developing, with MoMA reestablishing their curatorial system, I'm looking forward to how it can improve the accessibility of art collection at museums.