Overview
This is an immersive and explorative environment that utilizes tactile and auditory perceptions. By eliminating participants' reliance on sight, the experience requires them to connect more deeply within themselves through senses beyond vision as a way of engaging with the broader space in different ways.
Experience
Drawing inspiration from sensory deprivation tanks, we created a platform that invokes a re-familiarizing experience with the body and its senses. Through the collaboration between internal reflection and outward exploration, a more meaningful understanding of self and environment is established.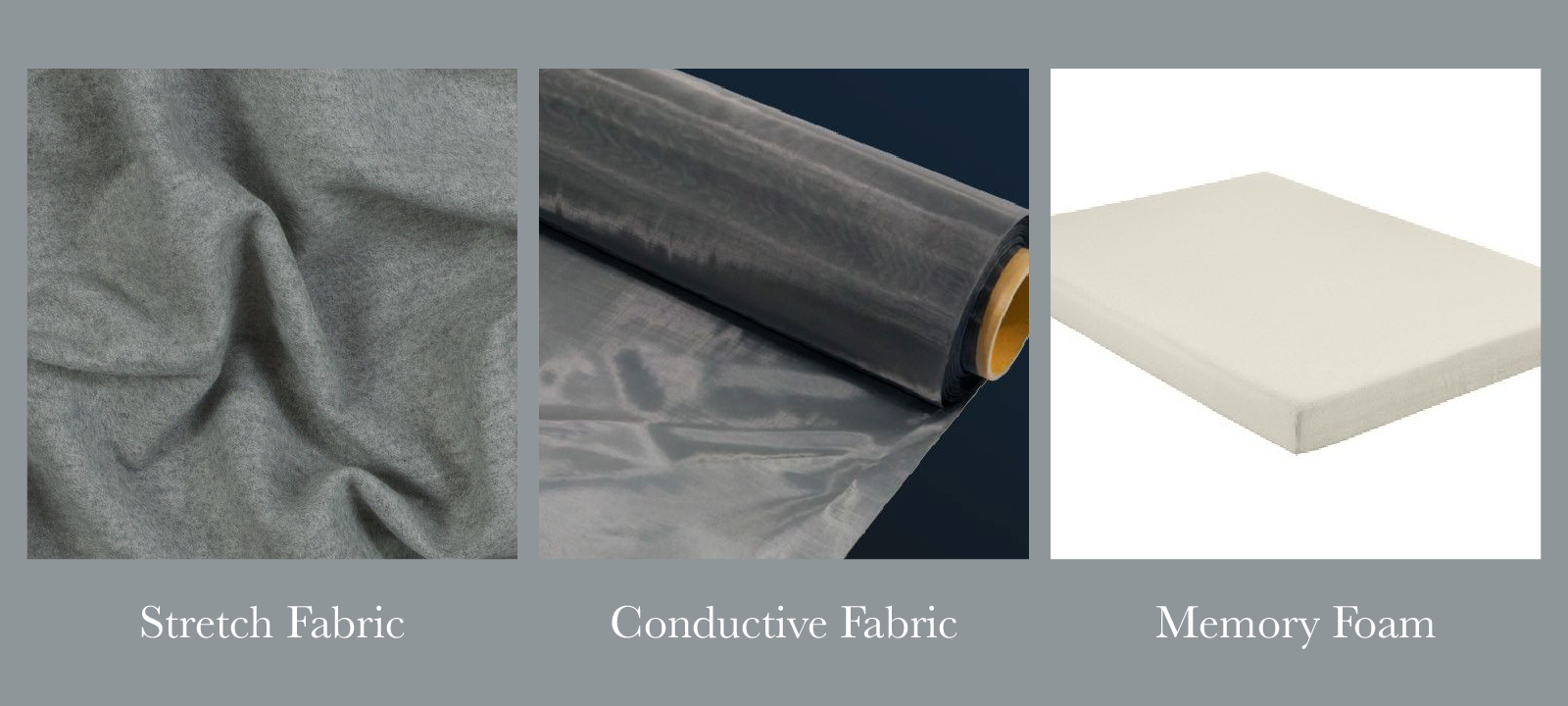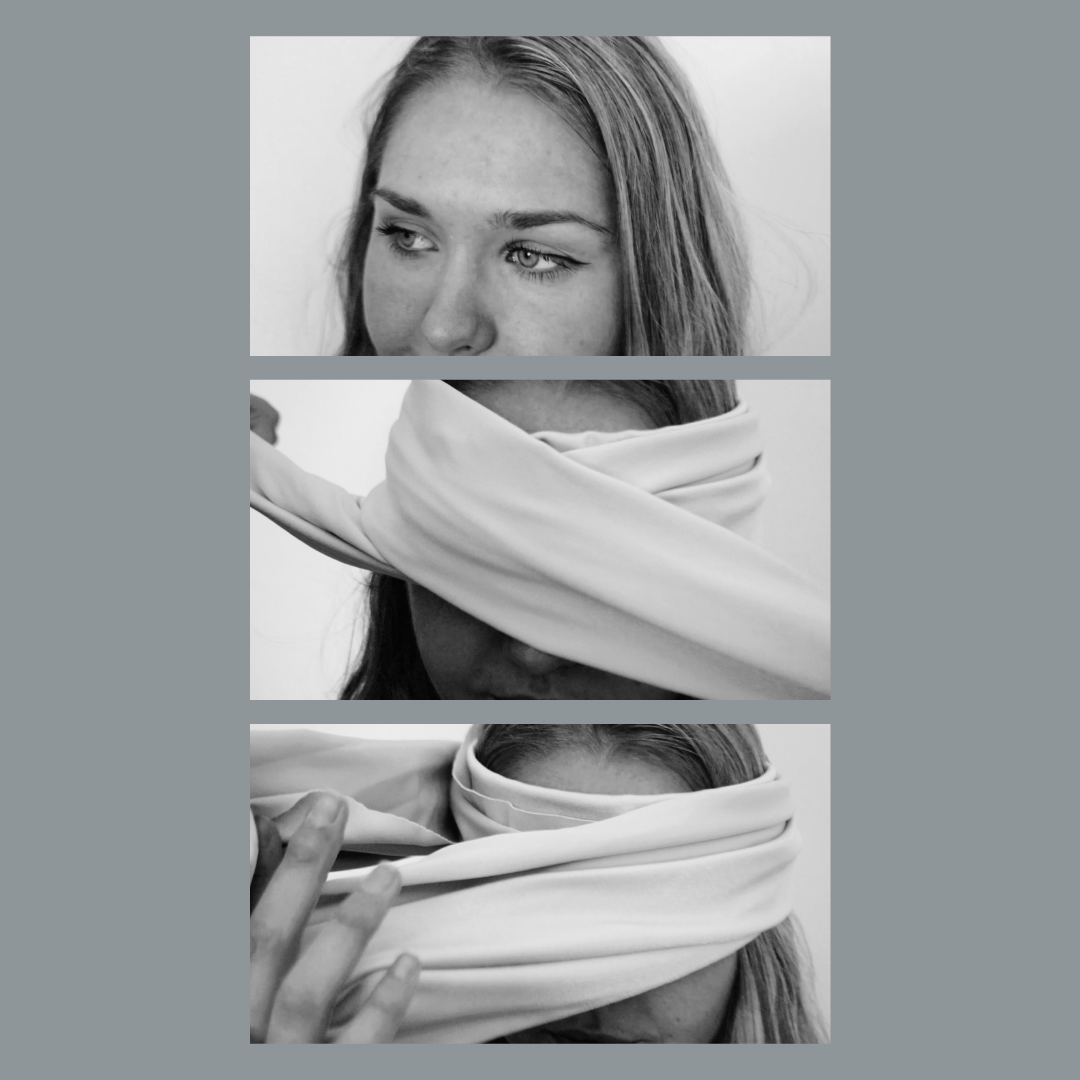 Design Decisions
We incorporated the ritual of covering in the experience. 
We saw the skin as the interface for accessing an environment made up of sound, and the drawn out application of the material to the participant's face represents a removal from the familiar. 
The act of using the same material on the participant that was used in the environment further connects participants in one dynamic relationship.
Development
The installation includes two platforms with triggers built inside. Physical computing elements are programmed with two Arduino micro-controller boards. 
To create an immersive surround sound experience, Google Resonance Audio is used to map the chosen sound samples. Sonic outputs are played through surround sound speakers. I helped decide the usage of spatial sounds and developed the interaction application.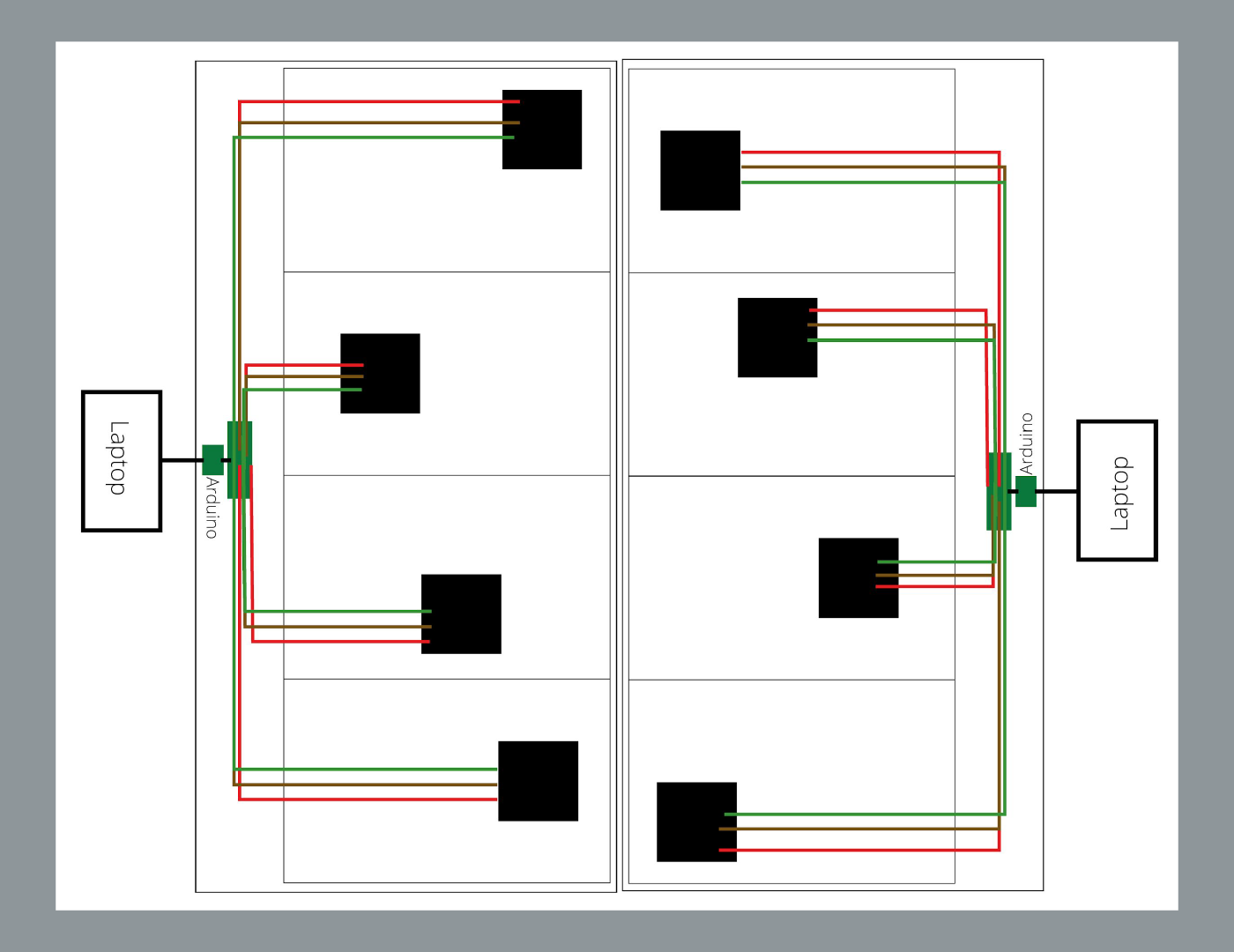 Fabrication
The two platforms are constructed with memory foam and covered with stretch fabric. The triggers are hidden from participants, and could be interacted through pressing their designated spots on the platforms.
As participants are expected to engage through body movements, the platforms are kept as open spaces for exploration for individual or collaborative interactions.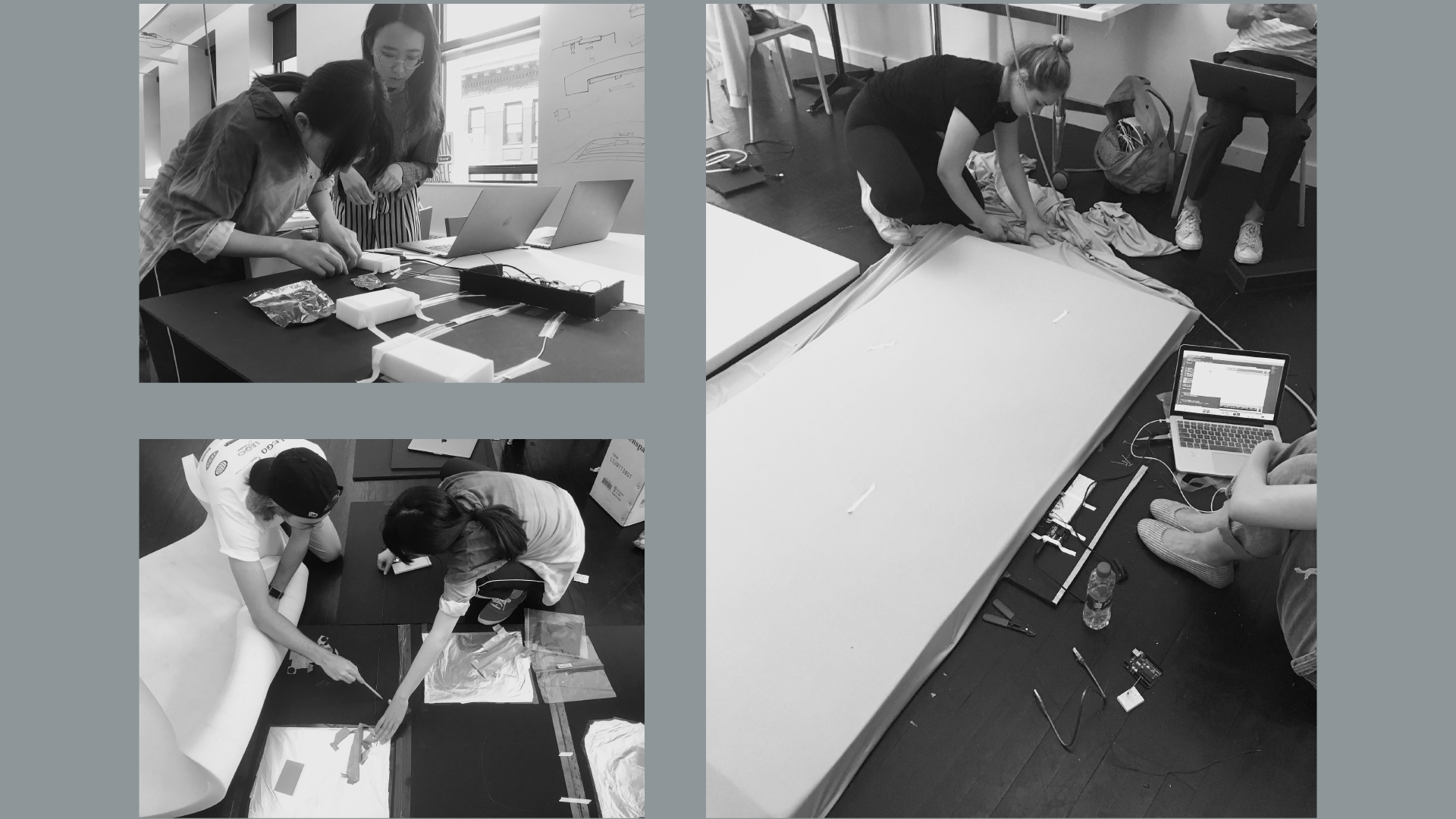 Team Members
Yanwen Dong - hardware & software development, sound effects, concept
Forrest Whitcomb - hardware & software development, experience design, concept
Yang Shen - hardware support, experience design, concept
Ellie Dlouha - installation, concept, video documentation